What Can RouteNote Offer?
Our SoundCloud Network is designed to help you manage, monetise and make the most of your content. There are a whole host of reasons to join us and get upgraded to Unlimited for free!



You can leave at any time, we wont hold you back.
As the owner of the content you receive the lion's share of the earnings.
You will still be able to see all real-time stats in your SoundCloud account while in our Network.



Better Rights Management
RouteNote will have the power to help you manage your rights on SoundCloud and remove content that infringes your copyright.
Maintain Your Rights With 100% Ownership
We
NEVER
take over ownership from content owners. You will always keep your rights intact, forever.
Free Unlimited Account
Get upgraded to Unlimited for free and enjoy adding content to your profile with no restrictions to the upload allowance.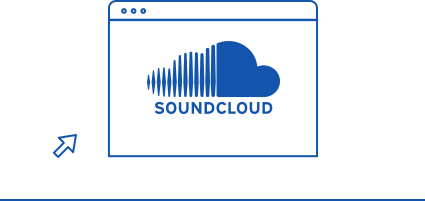 Join Now for Instant Monetisation
Hopefully, we've told you everything you need to know about our new and improved SoundCloud System. There are heaps of benefits and new processes in place to guarantee monetisation as soon as your product lands on SoundCloud. If there's anything you think we've missed out or would like to ask about, please get in touch on
SoundCloud@routenote.com.
All that's left now is for you to...